A mind map is a great tool for capturing ideas quickly, presenting them in a nice, graphical and hierarchical form. When it comes to presentations, mind maps are an immensely valuable tool.
Mind map presentation promote a free flow of optimal ideas for the audience viewing; they visually layout information and provide an excellent overview of all project data. This article will examine why mind maps are essential for presentations.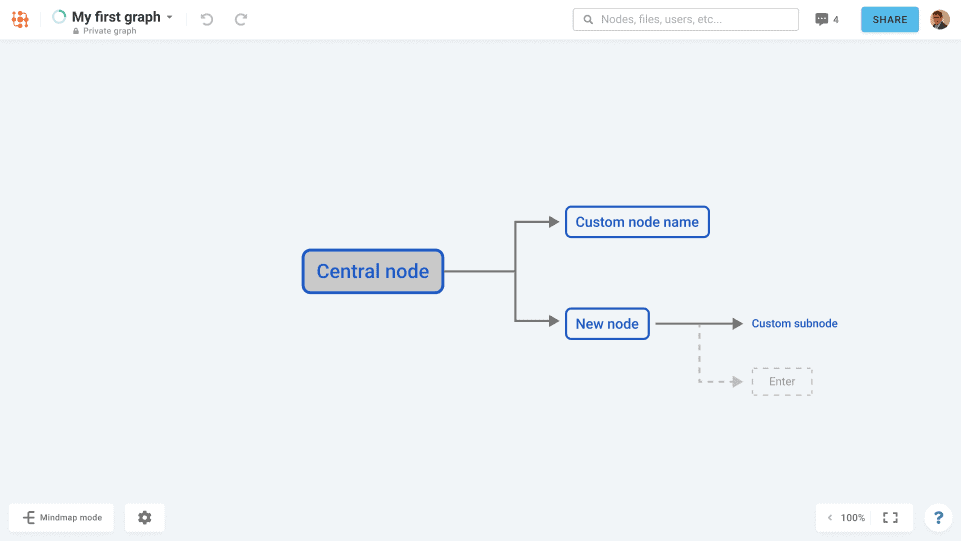 Making a presentation is always required in business and education fields and becomes a trend for formal speeches. Using mind maps for your business presentation can help the audience to understand better about your various plans and strategies.
In order to provide a visualized experience for audiences when hearing a presentation, presenters must create their slides in an eye-catching way to arrest the attention of audiences. At this time, you will find that a mind map can satisfy the presenter's need with intuitive information and simple-to-use operating features.
You can also split your mind map into several parts with only a little information in each slide. Under this mode, you can even highlight each branch using the navigation keys.
With an effective mind mapping tool, not only can you make amazing mind mapping slides, but you can use its slideshow mode for displaying.